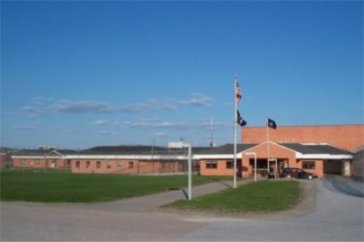 3649 Lower Newton Road
St. Albans, VT 05488
Phone: (802) 524-6771
Fax: (802) 527-7534
Superintendent:  Greg Hale
Assistant Superintendent: Michael Beyor
Assistant Superintendent: Lori Perkins
Security and Operations Supervisor: Adam Patterson
Living Unit Supervisors: Brad Dunsmore, Chris Lapan 
Facility ADA Coordinator: Amy Jacobs  Back up: Chris Lapan
Join our Emergency Notification Network
The Northwest State Correctional Facility (NWSCF) in Swanton Vermont is currently hiring Temporary Correctional Officers. NWSCF hires temporary officers in anticipation of them competing for full-time classified positions when those positions become available.
Visiting
Visiting Hours by Housing Unit
General Population
If the inmate's Last Name Starts with the letter: Your weekly visit is:
A-D Saturday 0830-1030
E-L Saturday 1300-1500
M-R Sunday 0830-1030
S-Z Sunday 1300-1500
Close Custody (Echo) visiting
Unit #1 Saturday 1900 – 2030
Unit #2 Sunday 1900 – 2030
Segregation(Delta)Visiting
Visit by close circuit TV and by approved appointment only
Visiting Information
Information about visiting rules and procedures can be found in the Department's Administrative Directive on Inmate Visits.