Breaking News:
Notice 1444-D
CARES Act Economic Impact Payments to Incarcerated Individuals

LEGAL NOTICE
A federal court ordered this notice. It is not an advertisement.

You are receiving this notice because a federal court has ordered that the IRS may not deny CARES Act Economic Impact Payments to anyone solely because they are incarcerated. If you were incarcerated at any point in 2020, the IRS may not have sent you a payment, and you may need to take action by November 4, 2020 to receive a payment if you are eligible.
In March 2020, Congress passed the Coronavirus Aid, Relief, and Economic Security Act ("CARES Act," "Act"). The Act provides emergency relief to eligible individuals in the form of a tax credit for 2020. The Act instructs the IRS to issue advance refunds of 2020 recovery rebate credits to eligible individuals as rapidly as possible, but no later than December 31, 2020.
The IRS has taken the position that people who are incarcerated are not eligible for advance refunds. On October 14, 2020, a federal court ruled that the IRS's position was unlawful. The case is Scholl v. Mnuchin, No. 4:20-cv-5309-PJH (N.D. Cal.), appeal docketed, No. 20-16915 (9th Cir.) (for an earlier order). The court ordered the IRS to stop denying payments to people solely because they are incarcerated and ordered the IRS by October 24, 2020 to reconsider making advance refund payments to people who previously filed a 2018 or 2019 tax return or submitted their information through the non-filers portal but did not receive one because they were incarcerated. On October 15, 2020, the court further ordered the IRS to take other actions, including extending the deadline to register for an advance payment on paper to November 4, 2020.
Who is eligible for an Economic Impact Payment?
Under the Order and CARES Act (as interpreted by the Order), you are eligible if all of the following are true: (1) You are a U.S. Citizen or resident alien; (2) You were not claimed as a dependent on another person's tax return; and, (3) You have a Social Security Number that is valid for employment in the United States. If you are married and file a joint return, you and your spouse must both have a valid Social Security Number. Only one spouse must have a Social Security Number if you or your spouse served in the Armed Forces in 2019.
If I am eligible, how much will my payment be?
If you meet the criteria above, your payment will be up to $1,200 (or $2,400 if you filed jointly a joint return with your spouse), plus up to $500 per qualifying child. Your payment will be reduced by 5% of income you received in 2018 or 2019 above: $150,000 for joint filers, $112,500 for a head of household, and $75,000 in all other cases. To issue the advance payment, the IRS will look to information you submitted on a 2019 tax return, a 2018 tax return, certain Federal benefits information (if applicable), or information you submitted on the Non-Filers portal or on a simplified tax return to obtain an advance payment.
What do I need to do to receive a payment?
If you filed a 2018 or 2019 tax return, received Social Security Benefits or Railroad Retirement Benefits in 2019, or previously registered with the IRS through the Non-Filers portal or otherwise to receive a payment, you do not need to take any action and should receive an automatic payment in the mail or by direct deposit, absent legal developments otherwise (such as a potential reversal of the Order on appeal).
If you did not file a 2018 or 2019 tax return and your income was below $12,200 (or $24,400 if filing a joint return), but you are an eligible individual as defined above, you must take action quickly to receive an advance payment.
If you have access to the Internet, you can enter information about yourself to register for an advance payment at the following URL by November 21, 2020: https://www.irs.gov/coronavirus/non-filers-enter-payment-info-here
If you do not have access to the Internet, you can register for an advance payment by mailing a Form 1040 to the IRS by November 4, 2020, using abbreviated procedures at the following URL: https://www.irs.gov/newsroom/file-a-simplifiedpaper-tax-return. Mail the Form 1040 submitted under the abbreviated procedures to the following address:
IRS, Austin, TX 73301-0003.
If you do not meet these current deadlines, the IRS may not be able to process your claim and issue an advance refund before the end of the year. If you do not file a timely claim, you may not be able to receive a payment unless and until you file a tax return using the Form 1040, U.S. Individual Income Tax Return for the 2020 tax year. This form can be
filed electronically or by mail when the tax filing season begins in 2021. The IRS has not yet determined whether a simpler process will be available in 2021 for people who are exempt from tax filing requirements. To potentially receive a payment before next year, you should file a claim before the deadlines above.
If you have any question about the payment, call the IRS EIP hotline at (800) 919-9835.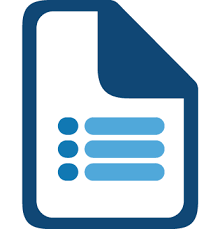 Notice 1446- Request your Economic Impact Payment (EIP)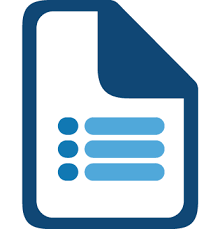 1040-SR
Department of the Treasury—Internal Revenue Service
U.S. Tax Return for Seniors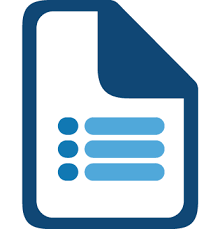 1040
Department of the Treasury—Internal Revenue Service
U.S. Individual Income Tax Return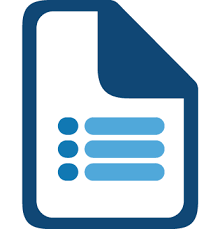 1040 Mockup inmate Form
*subject to change if, (1) the IRS appeals; or (2) the IRS implements a different plan as a result of this order
Implications of Justice Reinvestment II on good time.  If you are a registered victim, you may have received an automated notification.  Below is the text of the call.  If you have any questions please contact Victims Services.
Hello. I have an important message from the Vermont Automated Notification Service. The Vermont Department of Corrections invites members of the public and victims of crime to respond to a new earned good time program. This rule, required by Act 148, allows eligible offenders to earn up to 7 days off their minimum and maximum sentence for each month they meet the program requirements. The program goes into effect January 1, 2021. Victims of crime have the right to be made aware of the program and to access information about the reduction in terms for the perpetrators of crime. Interested parties can make comments on the proposed rule at a virtual public meeting on October 26, 2020. Please visit doc.vermont.gov/policies-directives-and-rules for information on the proposed rule, how to join the meeting, or provide written feedback. Thank you.
Changes in Law Impacting Offenders; Effective January 1, 2021
The link above provides information on the law chages regarding presumptive parole, parole reviews, community supervision furlough, earned good time, and escape from furlough.  The document also covers the repeals of release to unapproved housing, home confinement furlough, and reintegration furlough.  All changes effective January 1, 2021.
Online Question Portal
We have updated the online page to include more general selections not specific to COVID-19.  Family, Friends, Advocates, Volunteers, and involved professionals can complete the DOC Online Portal Form to submit questions related to an offender and/or inmate. This is the most direct method to reach the DOC team assigned to assisting family, friends and interested persons.
COVID 19 Information for Constituents
The Vermont Department of Corrections wants to keep family, friends and advocates updated as to the most recent information and changes related to coronavirus response. The frequently asked questions (FAQ) document will be updated as needed with the most current information.
Updated 5/28/2020
Family and Friends Information
Friends and family members may deposit money on funds on the inmate's account for the purchase of commissary or telephone time. This can be done on-line (www.accesscorrections.com )or by use of a Deposit Coupon. These coupons are available from inmates and in the lobby of Correctional Facilities or on our website under Information for Inmate Families and Friends.
At times, an incarcerated individual may ask his family or friends to deposit money on the account of another inmate. VTDOC recommends families do not deposit money for inmates other than their own family members or personal friends. This practice is often connected to contraband or fraud, and you may unknowingly become involved in activities that could prevent you from entering a correctional facility again, or where you may be confronted by Law Enforcement. There is no legitimate reason for your loved one to need you to place funds on another inmate's account. If you get such a request and you have concerns or questions, we encourage you to reach out to your loved one's caseworker, or Superintendent so we can assist you, and your loved one in resolving this request.
Inmate Identification Number
The Inmate Locator may be used to determine the inmate ID number.
Facility Visitation Rules
Current rules for visitation that apply to all Correctional Facilities in Vermont.
Inmates Housed Out of State
Information and FAQ for families of Inmates housed out-of-state
Sample Deposit Coupon
Sample deposit coupon, money order and return envelope. Example of properly filled out forms.
Blank Deposit Coupon
Blank coupon and instructions for depositing funds into an inmate account.
Information on Tablet Services, Messaging, and Video Visitation
Through 9.30.20
One video visit/inmate/week of up to 25 minute
One month gaming subscription per inmate for the GTL tablets
Pricing: Tablet Services, Messaging, Video Visitation
Inmate Phones
Through 9.30.20
Two phones calls/inmate/week of up to 5 minutes each
New Call Rates see table below
Debit Phone accounts visit Vermont Package Programs to deposit money.
Prepaid Phone accounts visit ConnectNetwork or call 1-800-483-8314 to set up an account, check your balance, and make a payment.
If that link is not working try Access Corrections
Current Phone Rates
Inmate Commissary Services
Visit Access Corrections to place:
Use the chat now feature at the bottom of the webpage to go to LiveChat help.
If you are unable to process an order at Access Corrections please call 1-800-546-6283 or 1-866-345-1884 to place your order or to ask a question.
Web Ordering Help Desk
For Ordering assistance please email the Help Desk or call 1-800-546-6283 or 1-866-345-1884.
Inmate Phone Service Help Desk
Please call 877-650-4249 or visit ConnectNetwork
The Health Services Handbook
A Handbook for Families and Friends of Inmates
Authorization to Disclose Protected Health Information
Form to authorize the Vermont DOC to release protected health information